Posts for: March, 2017
By Beltsville Family Dental Care
March 25, 2017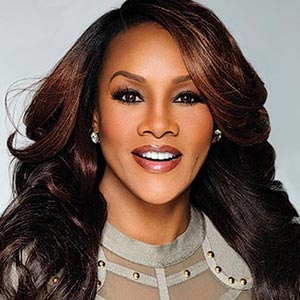 What's an actor's most important feature? According to Vivica A. Fox, whose most recent big-screen role was in Independence Day: Resurgence, it's what you see right up front.
"On screen, your smile and your eyes are the most inviting things that bring the audience in" she said. "Especially if you play the hot chick."
But like lots of people, Vivica reached a point where she felt her smile needed a little help in order to look its best. That's when she turned to a popular cosmetic dental treatment.
"I got veneers years ago," Ms. Fox told Dear Doctor magazine in a recent interview, "just because I had some gapping that probably only I noticed."
What exactly are dental veneers? Essentially, they are thin shells of lustrous porcelain that are permanently attached to the front surfaces of the teeth. Tough, lifelike and stain-resistant, they can cover up a number of defects in your smile — including stains, chips, cracks, and even minor spacing irregularities like the ones Vivica had.
Veneers have become the treatment of choice for Hollywood celebs — and lots of regular folks too — for many reasons. Unlike some treatments that can take many months, it takes just a few appointments to have veneers placed on your teeth. Because they are custom made just for you, they allow you to decide how bright you want your smile to be: anywhere from a natural pearly hue to a brilliant "Hollywood white." Best of all, they are easy to maintain, and can last for many years with only routine care.
To place traditional veneers, it's necessary to prepare the tooth by removing a small amount (a millimeter or two) of its enamel surface. This keeps it from feeling too big — but it also means the treatment can't be reversed, so once you get veneers, you'll always have them. In certain situations, "no-prep" or minimal-prep veneers, which require little or no removal of tooth enamel, may be an option for some people.
Veneers aren't the only way to create a better smile: Teeth whitening, crowns or orthodontic work may also be an alternative. But for many, veneers are the preferred option. What does Vivica think of hers?
"I love my veneers!" she declared, noting that they have held up well for over a decade.
For more information about veneers, please contact us or schedule an appointment for a consultation.
By Beltsville Family Dental Care
March 10, 2017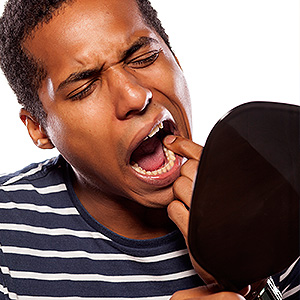 Discovering a loose tooth can be exciting — if you're six, that is, and anticipating a windfall from the tooth fairy. If you're an adult, a loose tooth is a different story. You're in real danger of it becoming a lost tooth, and there won't be another one coming in to replace it.
Fortunately, that result isn't inevitable, but we have to take quick action if we're going to save your tooth. The first step is to find out why it's loose.
Tooth looseness occurs primarily because the gum and bone structures that hold teeth in place have been damaged in some way. Otherwise healthy teeth and gums can be injured in an accident or with dental habits like teeth grinding or clenching that increase the biting forces against teeth. The latter could require some intervention like a night guard to prevent teeth from grinding to reduce the abnormal biting force.
But disease is often the root cause for tooth looseness. Periodontal (gum) disease, a bacterial infection triggered by bacterial plaque, can inflame and weaken gum tissues, eventually causing bone loss followed by the gum tissue detaching from the teeth. In this weakened condition even normal biting forces could loosen a tooth.
If gum disease is the primary culprit, our treatment starts there. By aggressively removing plaque and calculus (tartar) from the tooth surfaces, including deep below the gum line around the root, the gum tissues become less inflamed and begin to heal. This in turn can strengthen their attachment to a loose tooth. In more advanced cases, we may need to surgically graft lost bone and gum tissue to rebuild the attachment.
We may also need to stabilize a loose tooth while we're performing these other treatments. The most common way is to join or splint a loose tooth to nearby stable teeth. There are varieties of splints: one type involves rigid dental material bonded across the enamel of the loose tooth and its neighbors. In another, we cut a small channel in the involved teeth, and then insert a metal splint, bonding it within the channel.
Whatever needs to be done, we need to do it promptly — if you notice a loose tooth, contact us as soon as possible. The earlier we begin treatment the more likely we'll save your loose tooth.
If you would like more information on treating loose teeth, please contact us or schedule an appointment for a consultation. You can also learn more about this topic by reading the Dear Doctor magazine article "Treatment for Loose Teeth."